The Australian Government has come up with a fantastic new way to keep their taxpayers trim.
It's ingenious.
They label each food with a health star rating out of 5.
The full 5 stars is reserved for only the most audacious of health foods. Think 17-Grain-Gluten-Free quinoa.
Eating healthy has never been so easy. 6 pack abs is now within reach to anyone that can count to 5.
Maccas might as well pack up shop now. Colonel Sanders' reign is over. Long live the standing desk. The Australian obesity epidemic is over – Right?
There are many complexities and nuances to nutrition. So did the government really succeed in simplifying this complexity to a star rating out of 5?
.... nope.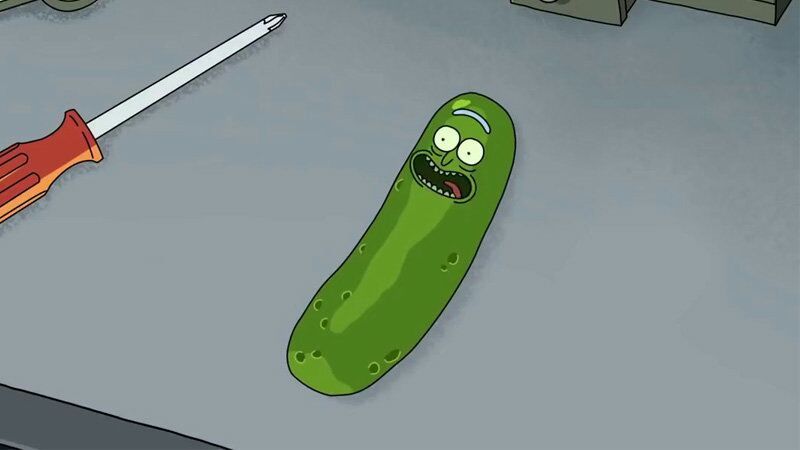 Boom, big reveal (3.5 stars)
What does a food being "healthy" mean to you?
Although you can point to some foods you would consider healthy, you might find defining it to be a challenge. You would be in close company.
If you were to ask 10 different people, you would get 10 different definitions. These explanations are often quite hand-wavey, prompting further questions (what exactly does "good for you" mean Stacey?).
And that's exactly what the Australian Health Star Rating does. Prompt further questions. Like "who in their right mind would advocate such terrible nutritional advice".
But we're getting ahead of ourselves. Just what is a "Health Star Rating"? According to the Health Star Rating website:
"The Health Star Rating is a front-of-pack labelling system that rates the overall nutritional profile of packaged food and assigns it a rating from ½ a star to 5 stars. It provides a quick, easy, standard way to compare similar packaged foods. The more stars, the healthier the choice."
You read right – The more stars, the healthier the choice. It turns out that the nuances of nutrition were all in our head! The government managed to compact these complexities into 5 simple stars.
Before I wrap up this post, we had better have a look at some of these ratings:
Salmon Health Star Rating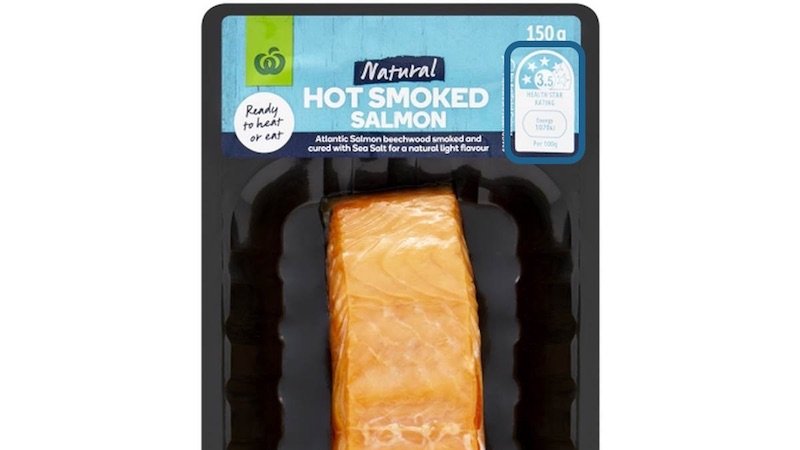 Atlantic Salmon – 3.5 Health Stars
Nutrigrain Health Star Rating
Nutrigrain – 4 Health Stars
Beer Batter Fries Health Star Rating
Beer Batter Fries – 4 Health Stars
Milo Health Star Rating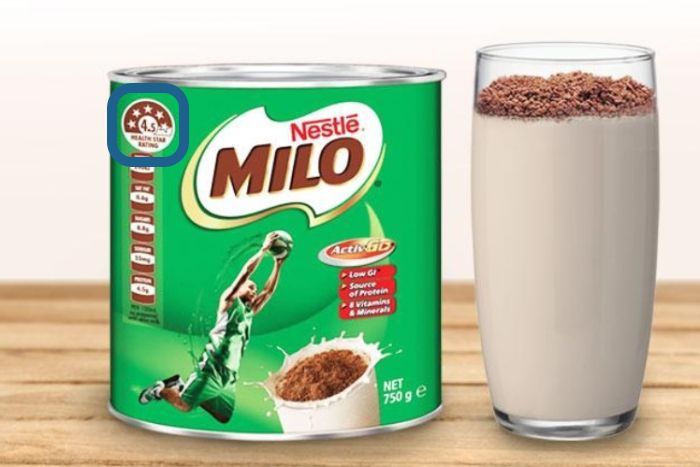 Milo – 4.5 Health Stars
Huh? That doesn't seem right. Didn't more stars mean more healthy?
Beer batter fries aren't usually what comes to mind when we think of health foods. And isn't Milo just sugar?
Well, remember this part of the Health Star definition:
"...It provides a quick, easy, standard way to compare similar packaged foods."
Similar. Packaged. Foods. Oh. So we're not comparing chicken breast to quinoa. We're comparing beer battered fries to chilli cheese fries. That's not useful, that's just misleading.
And what is a "similar packaged food" exactly? Are we comparing breakfast cereals with other breakfast choices – like eggs or oats – or only against other breakfast cereals. Is the relative "healthiness" of Coco Pops vs Fruit Loops useful to anyone with more than 3 brain cells?
So what is a "similar packaged food" that we're comparing Milo to exactly... Nesquik?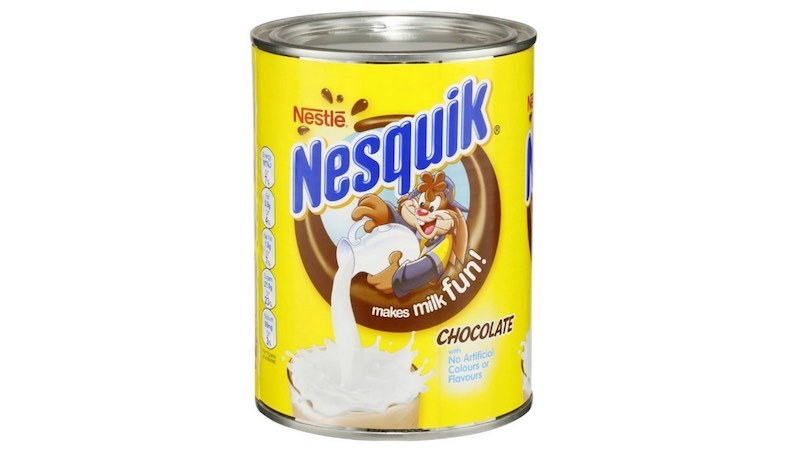 Nesquik – ?? Health Stars
Looks like Nesquik doesn't have a Health Star Rating. And herein lies another problem with Health Stars – it's a voluntary rating system. That's right. Don't like your dodgy rating? No worries – just don't show it!
This still doesn't explain how chocolate-coated sugar (Milo) got a 4.5 star health rating. Even compared to deep-fried ice cream Milo doesn't deserve 4.5 stars.
Well lucky for Milo, there is an "as prepared" rule. This allows companies to rate products based on their suggested recipe for preparation rather than their standalone nutritional value. And how do we prepare Milo? We inject it directly into our blood stream have it with a 200ml glass of skim milk.
Milo + Skim Milk = 4.5 stars. If Milo's healthiness was based on its own merits, it would get 1.5 stars.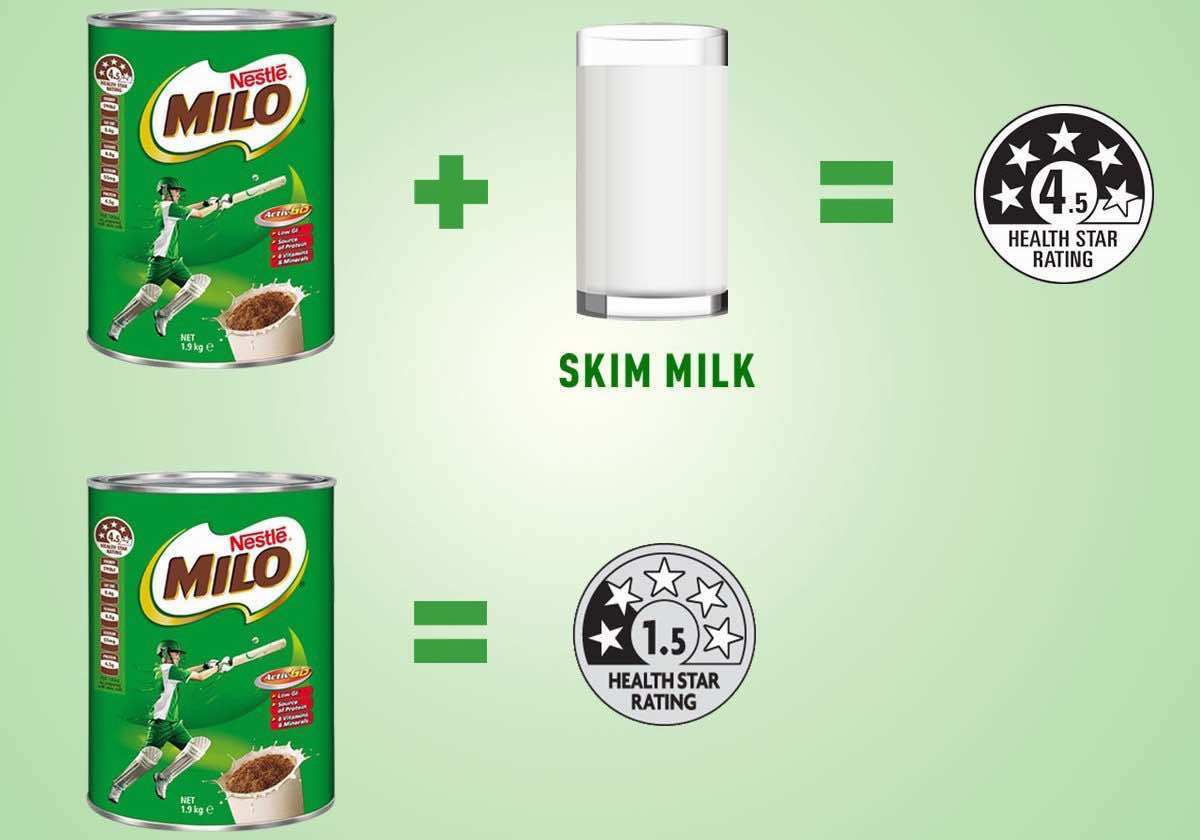 The Magic of "As Prepared"
Since skim milk is only 11% of consumed dairy milk, that's probably not how the Milo was prepared. Not to forget the people who forgo the milk altogether. Anything from "Easy Fried Milo French Toast" to taking it straight from the spoon (like a normal person).
By that logic sugar deserves at least a 4 Health Star Rating. After all, it is intended to be "as prepared" in a coffee with skim milk.
Coffee + skim milk + sugar = 4 stars. Now I can stick a big "4 Health Star Rating" label on my sugar, and still sleep well at night knowing that my product has more nutritional integrity than Milo.
Arguably the best part about the new health star rating is its direct contradiction to other government recommendations. The Australian Dietary Guidelines takes a whole-foods approach to dieting, encouraging Australians to eat a wide variety of nutritious foods. It even calls out the bad tendency fad-diet's have of unnecessarily strict diet restrictions (cough Paleo Diet cough):
"The advice focuses on dietary patterns that promote health and wellbeing rather than recommending that you eat – or completely avoid – specific foods."
That actually sounds reasonable. The infographic is pretty good too: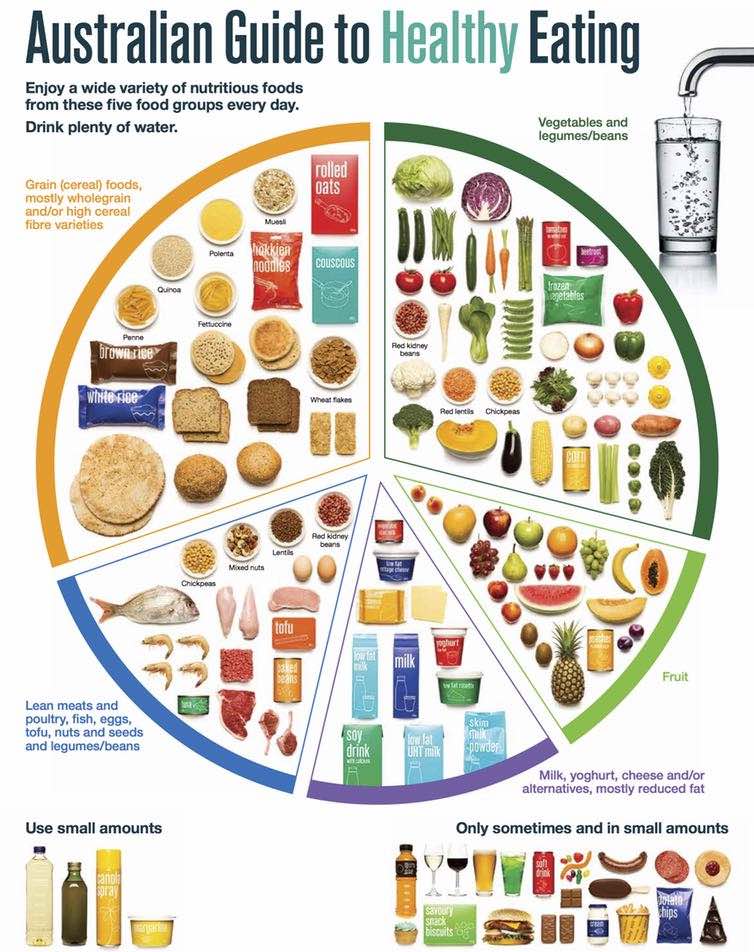 The Australian Guide to Healthy Eating
Definitely not perfect (the biggest section should not be grain foods), but reasonable.
In contrast, the Health Star Rating system bases its healthiness on the nutritional composition of the food. Give the online calculator a product's energy, saturated fat, total sugars, sodium, protein, fibre, and % fruit and vegetable content, and it will spit out a star rating. Because that's all that matters when it comes to eating healthy!
These two rating systems take a very different approach to evaluating the "healthiness" of a food. Notice in the above infographic our beloved 4 star beer batter fries receive the worst rating of "Only sometimes and in small amounts". Whoops.
Nutrition can be confusing enough on its own without the government contradicting itself. The point of the rating system was to provide a simple way for people to understand how "healthy" a product is.
It was targeted at those who – whether due to time restrictions, different priorities, or confusion caused by the hundreds of conflicting opinions – are in the dark when it comes to nutrition.
The target market is certainly not the type to read the fine print on the back of a box. Or go onto the Health Star Rating website to understand the details of how the stars are allocated.
They're the type to quickly count the number of stars on the label and use that as an indication for how healthy the product is. This seems to have been the intent of the Heath Star Rating system, it just got lost in the nonsense of "as prepared" and "similar packaged food". Now the system is fanning the already hot flames of confusion that surround nutrition.
In short: the Australian Health Star Rating system is a castle in the air, connected to the ground by thin strings of nutritional science.
Don't rely on it for anything other than a good laugh.